Reef to Reef is an MTB stage race taking place over four days from 17-20 August 2023 in the heart of Tropical North Queensland.
Starting on the reef-fringed Coral Sea coast it quickly heads inland across a network of trails through tablelands, hinterland, farm lands, MTB parks, and tropical rainforest before finishing back at the coast four days and 190 km's later. Each day's stage has its own unique terrain and character to keep things interesting with a mix of fast flowing single trail, farm track, groomed downhill trails and fire trails – many through private land that can only be ridden while racing the Reef to Reef.
There's nothing too technical but enough to get your attention, including 2525m of vertical climbing. Achievable for anyone with a reasonable level of fitness and MTB skills.
Reef to Reef is a sister event to Port to Port in N.S.W. and Cape to Cape in W.A., making up the Triple Crown of Australian multi-stage MTB racing.
Why Ride R2R?

WORLD CLASS TRAILS
The best trails we can find… some that are literally world class.

SWEET SWAG
Probably the coolest t-shirt and trucker cap you'll ever own.

RACE VILLAGES
Everything you need to get clean, get fixed, get fuelled and get ready for the next stage.
WINTER WARMERS
Escape the cold and spend your time on and off the bike in the tropical climes of North Queensland. Beers on the beach anyone?
BE EPIC
The only series in Oceania where you can qualify for the mecca of MTB stage racing… Cape Epic.

PAIRS RIDING
Like marriage… but with less shouting and more high fives.
TRIPLE-R
Australia's oldest point-to-point MTB race – which celebrated it's 30th anniversary in 2022!

FINISHER BLING
It's a medal, and it's a bottle opener… Mind. Blown. YOU GOT THIS!
4 days of fun or 1 day of yeews, not a flog in sight!
Qualify for Cape Epic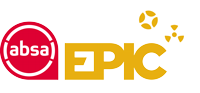 The world famous Absa Cape Epic is an eight-day adventure through the Western Cape region of South Africa. Pair entries have been set-aside exclusively for Reef to Reef Pairs, who have an opportunity to purchase an entry through a draw.
Check out the Absa Cape Epic Qualification page for more info.