Important Event Update
Over recent weeks we have remained positive and worked towards being able to deliver the third edition of Reef-to-Reef and 30th edition of Triple-R on 6-9 August 2020.
The Queensland Government, however, has recently extended the Queensland Public Health Emergency to 17 August 2020. This means that mass gatherings will still be restricted during our planned date and as a result, we will not be able to hit the trails in the beautiful tropical North together in 2020.
Please know that we love putting on these events as much as you love riding in them, and we share in the disappointment of this news.
All registered riders have been sent an email explaining their options, but if you have any questions please don't hesitate to get in touch with our team via reeftoreef@ironman.com. We thank you in advance for your understanding and your patience through this process.
Until we see you again for some Good Times Rolling, please stay safe. 
Reef to Reef is Australia's newest MTB stage race taking place over four days in the heart of Tropical North Queensland.
Starting on the reef fringed Coral Sea coast it quickly heads inland across a network of trails through tablelands, hinterland, farm lands, MTB parks, and tropical rainforest before finishing back at the coast four days and 190 km's later. Each day's stage has its own unique terrain and character to keep things interesting with a mix of fast flowing single trail, farm track, groomed downhill trails and fire trails – many through private land that can only be ridden while racing the Reef to Reef.
There's nothing too technical but enough to get your attention including 2525m of vertical climbing. Achievable for anyone with a reasonable level of fitness and MTB skills.
The Reef to Reef Queensland is a sister event to the Port to Port in N.S.W. and the Cape to Cape in W.A., making up the newly formed triple crown of Australian multi-stage MTB racing.
Qualify for Cape Epic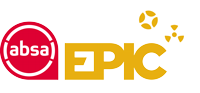 The world famous Absa Cape Epic is an eight-day adventure through the Western Cape region of South Africa. Team entries have been set-aside exclusively for Reef to Reef teams, who have an opportunity to purchase an entry through a draw.
Check out the Absa Cape Epic Qualification page for more info.